Obama Poster
Greetings, loyal minions. Your Maximum Leader recently saw this poster for Obama and liked it a lot.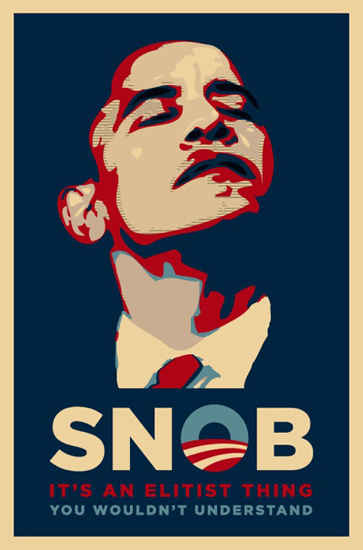 Thanks to Nicolas for posting it. Apparently it was first on Michelle Malkin's site. But for some reason your Maximum Leader didn't notice it there. (Likely because he doesn't read Malkin's site as often as you might think…)
Now your Maximum Leader is all for snobbery… But Obama's snobbery disturbs him. It is that mixture of condescension and entitlement that is most disturbing… Well… Those traits and his socialist ideas…
Carry on.