Dreamy!
Greetings, loyal minions. Your Maximum Leader, upon checking his calendar, discovered that today was noteworthy for two reasons.
The first reason is that it is Ash Wednesday and a holy day of obligation to those of you who are Catholic, unreformed Anglican, traditionalist Episcopal, or some other Christian sect that is beginning the season of Lent.
The second reason, and the major reason behind this post, is that on this day (February 21) in 1979 the super dreamy Jennifer Love Hewitt was born. Yes, the dreamy Miss Hewitt is, today, 28 years old. This makes her slightly less than 10 years younger than your Maximum Leader. But hey! Do silly things like age really mean anything in these times?
The dreamy Jennifer Love Hewitt is, as longtime readers know, the object of your Maximum Leader's purely platonic affections. (He is afterall a happily married man.) Unlike other bloggers who yearn for the day that the dreamy Miss Hewitt bares herself on screen or in print, your Maximum Leader finds her decision to not bend to objectification admirable. While the dreamy Jennifer Love Hewitt might be a typical (misguided) Hollywood liberal type, she does seem to have her heart in the right place. Compared to other starlets out there, the dreamy Miss Hewitt doesn't do anything that would make one want to cover the kids eyes lest they see something they shouldn't on the television.
Happy day "Love." Your Maximum Leader wishes you many happy returns.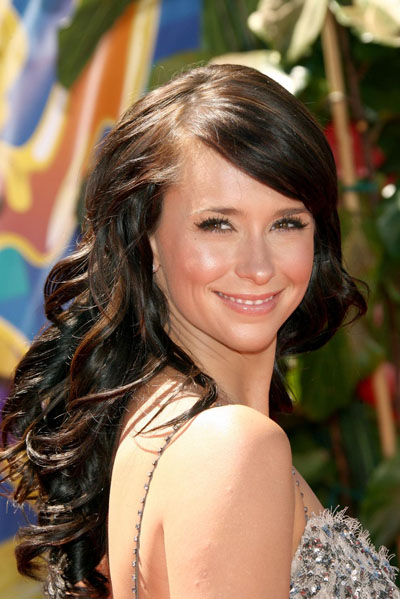 Ah… She's looking mighty dreamy…
Carry on.